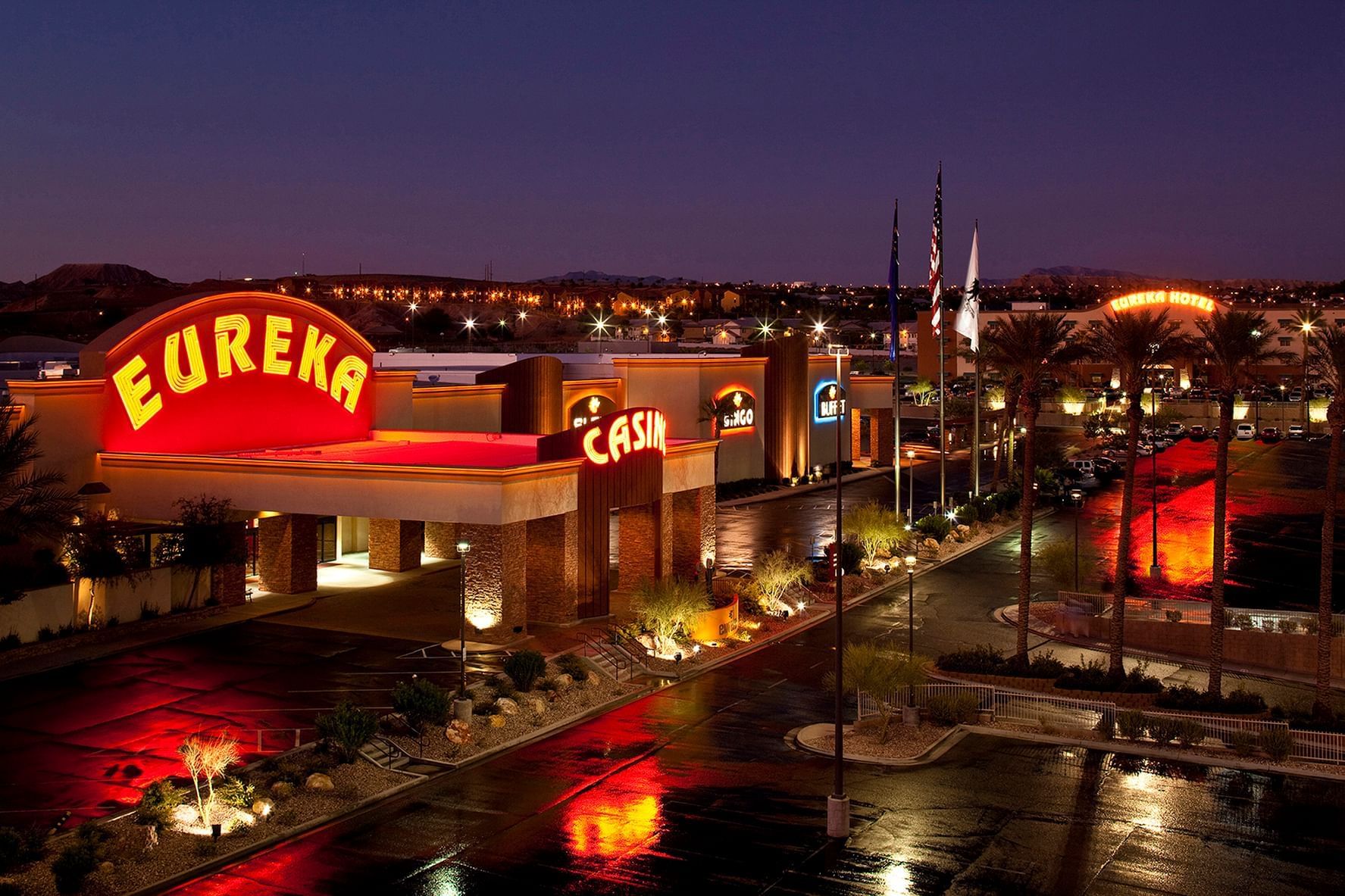 Mesquite, NV
Eureka Casino Resort
Eureka Casino Resort located in Mesquite, Nevada, 80 miles northeast of Las Vegas boasts scenic views of Mesquite's red-topped mesas, newly renovated guest rooms, and resort pool and cabanas. The casino is designed for guest comfort and features slot and video poker machines; table games including blackjack, craps, roulette and an all new sportsbook.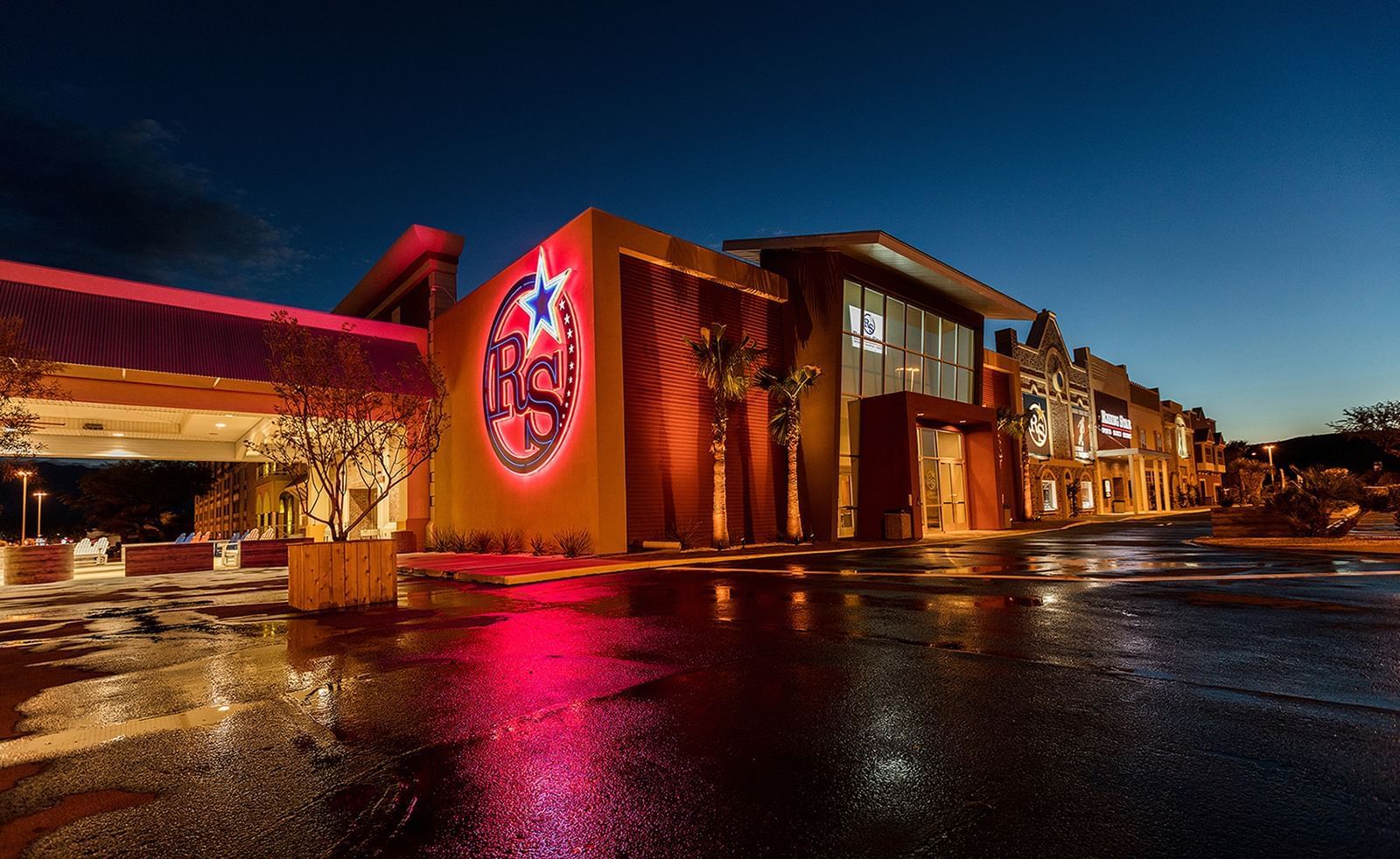 Mesquite, NV
Rising Star Sports Ranch
As one of the newest hotels in Mesquite, Nevada, the Rising Star Sports Ranch Resort welcomes families, groups, and individuals to enjoy a family-friendly getaway with no smoking and no casino.
Spend your day hanging out in The Backyard, a park-like rec center with a pool, basketball courts, horseshoe pits, pickleball courts, a putting green, and much more. You'll also find yourself moments from Mesquite's top sports facilities, golf courses, and fields, many of which are just a short stroll away.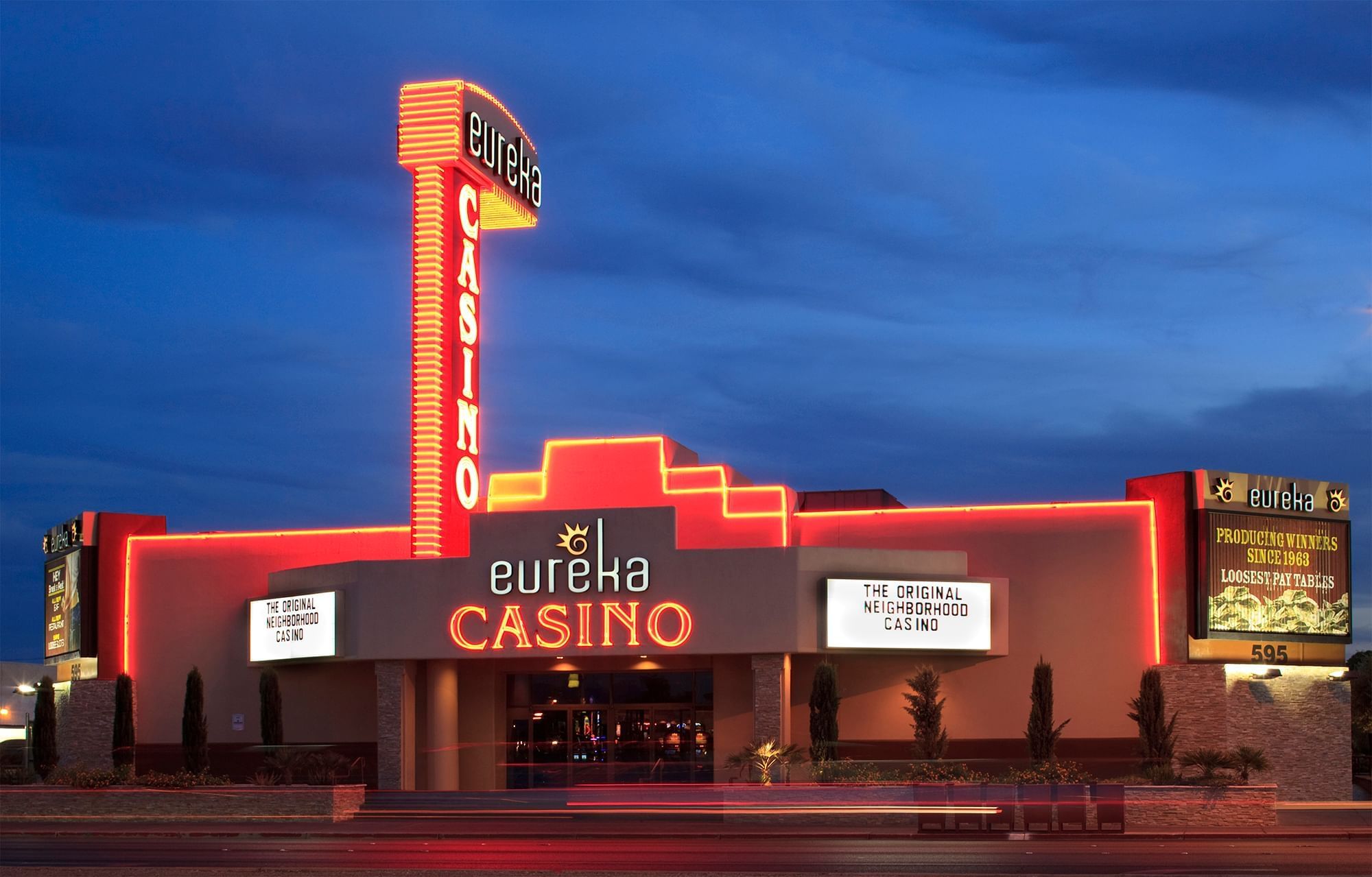 Las Vegas, NV
Eureka Las Vegas
A vibrant showcase of "Old School Meets New School Vegas" at its best, the Eureka Casino has been known as Vegas' "Original Neighborhood Casino" since opening its doors as Friendly Fergie's Casino in 1964. To this day, the welcoming staff, loose slots, and high payouts have made it a local institution.
If you come to nibble, Fat Choy restaurant has become the draw for Vegas foodies with signature dishes like Peking Duck Bao, Short Rib Grilled Cheese, Fried Pork Sauce Noodles and the Fat Choy Burger with short rib, bacon, cheese, and a fried egg on top.