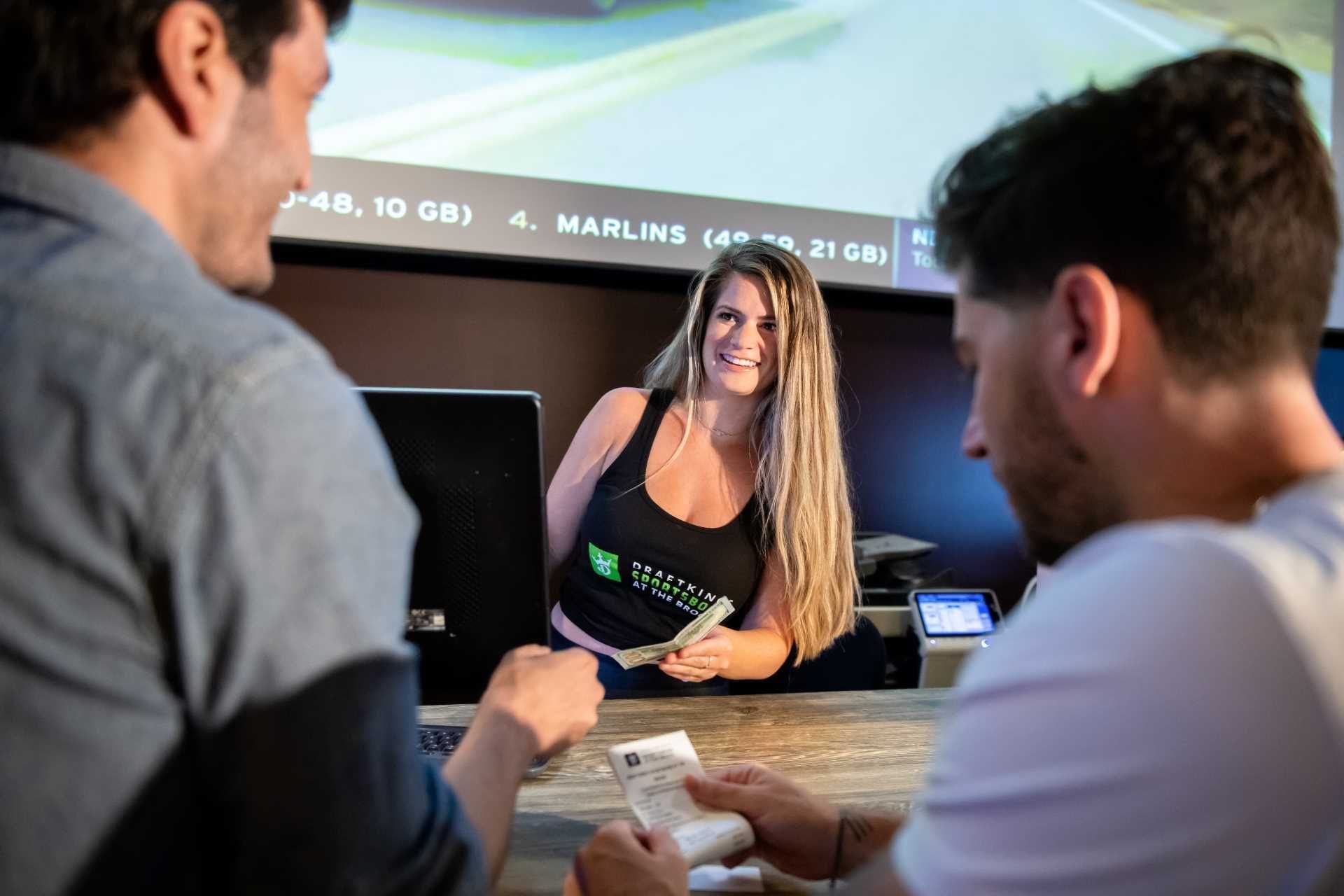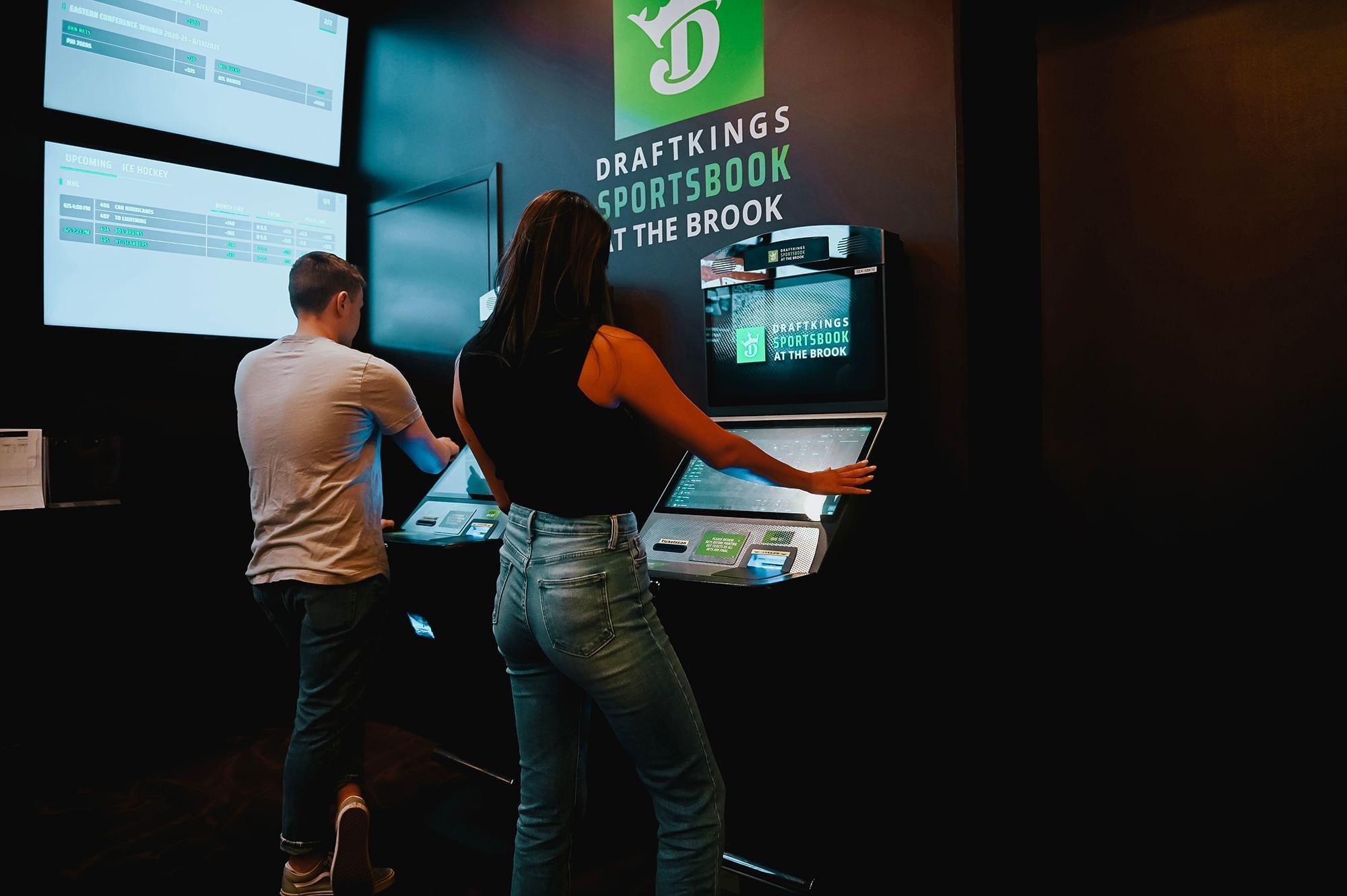 The DraftKings
Sportsbook at The Brook
The DraftKings Sportsbook at The Brook is the flagship sports betting location in the Granite State. DraftKings believes life is more fun with skin in the game and for that reason, they are committed to creating the world's best betting experience! Nowhere is that more evident than at The Brook, where Seacoast bettors are finding out what 10 million loyal DraftKings users already know: they are transforming the way people experience sports! "Let's Make It Reign!"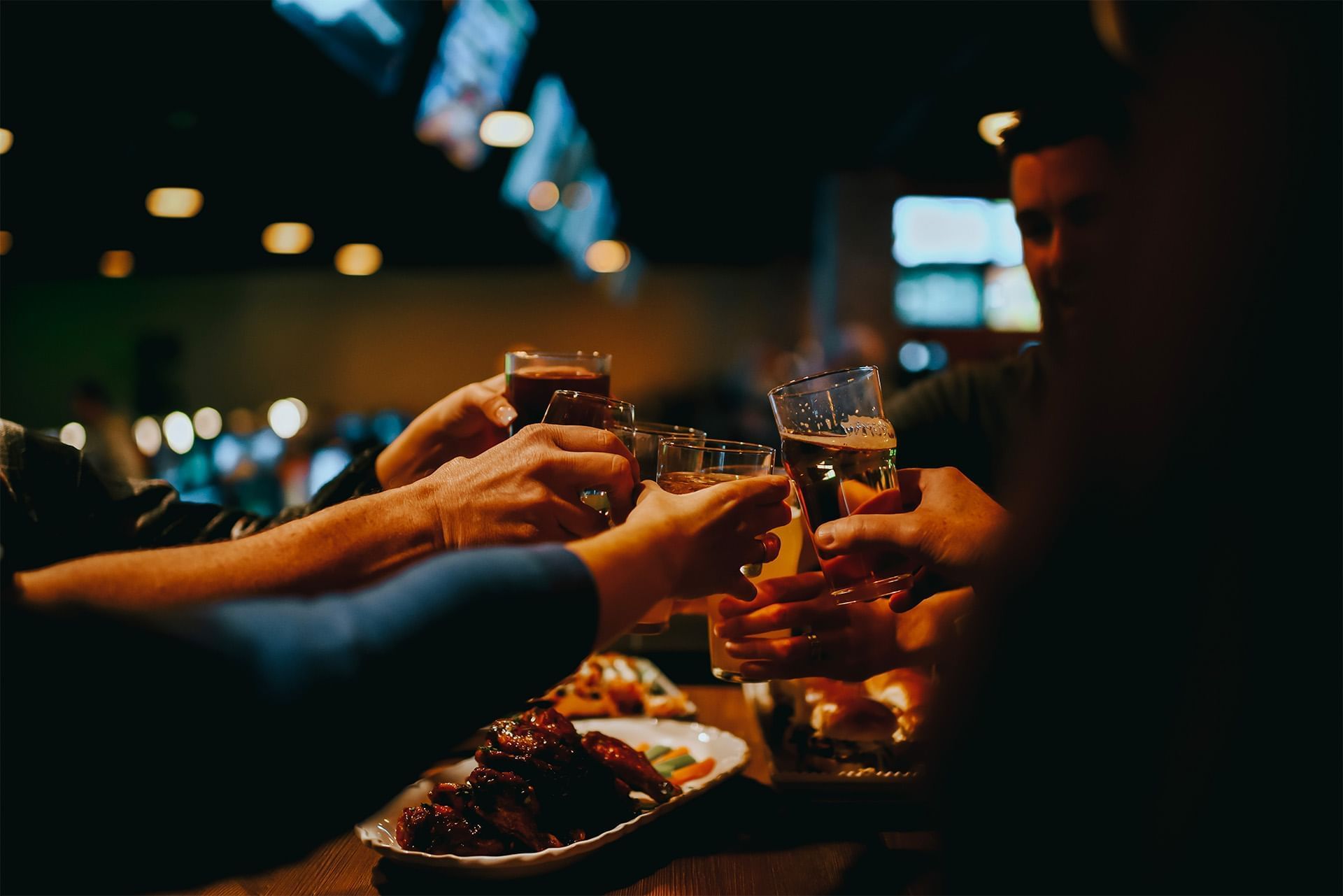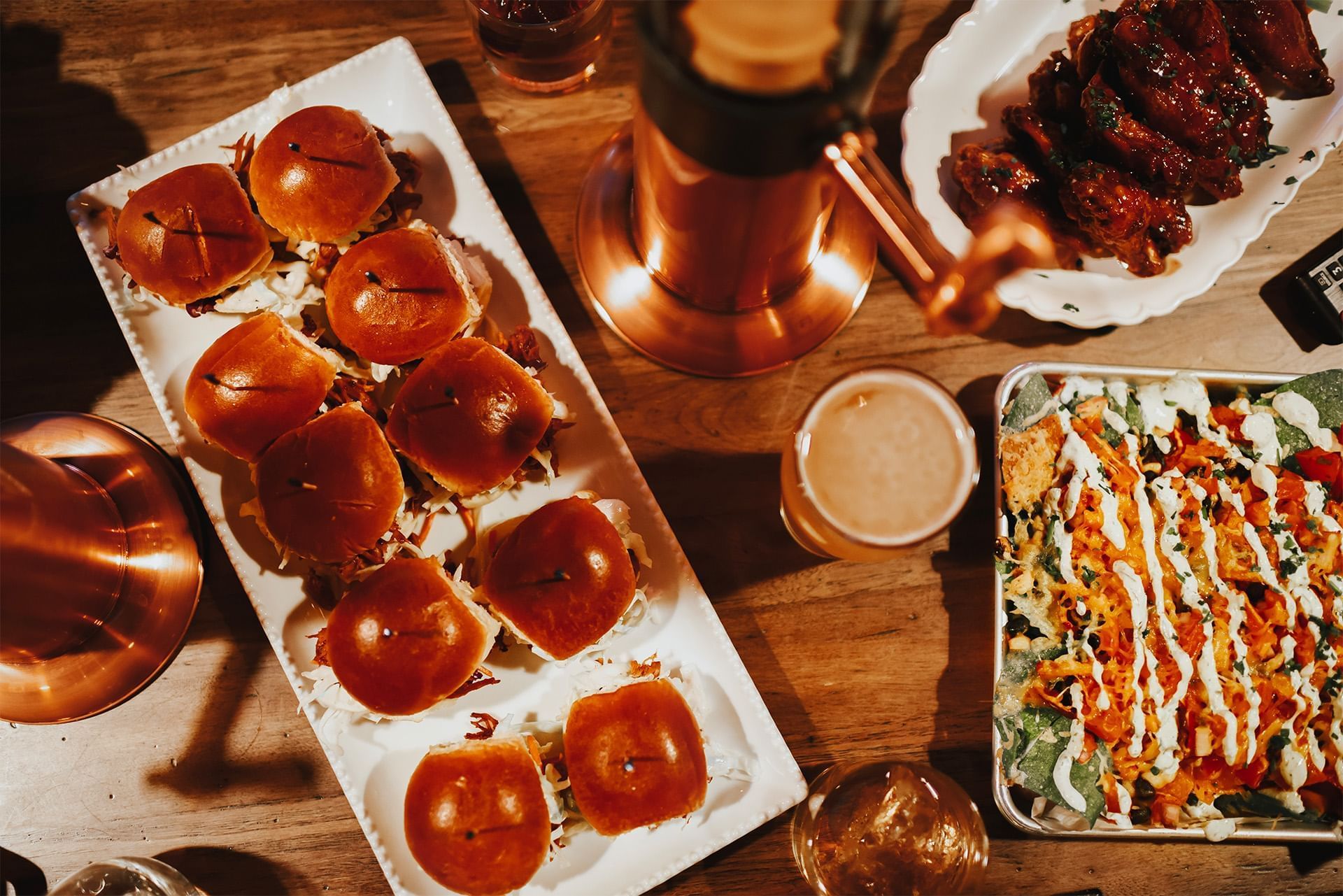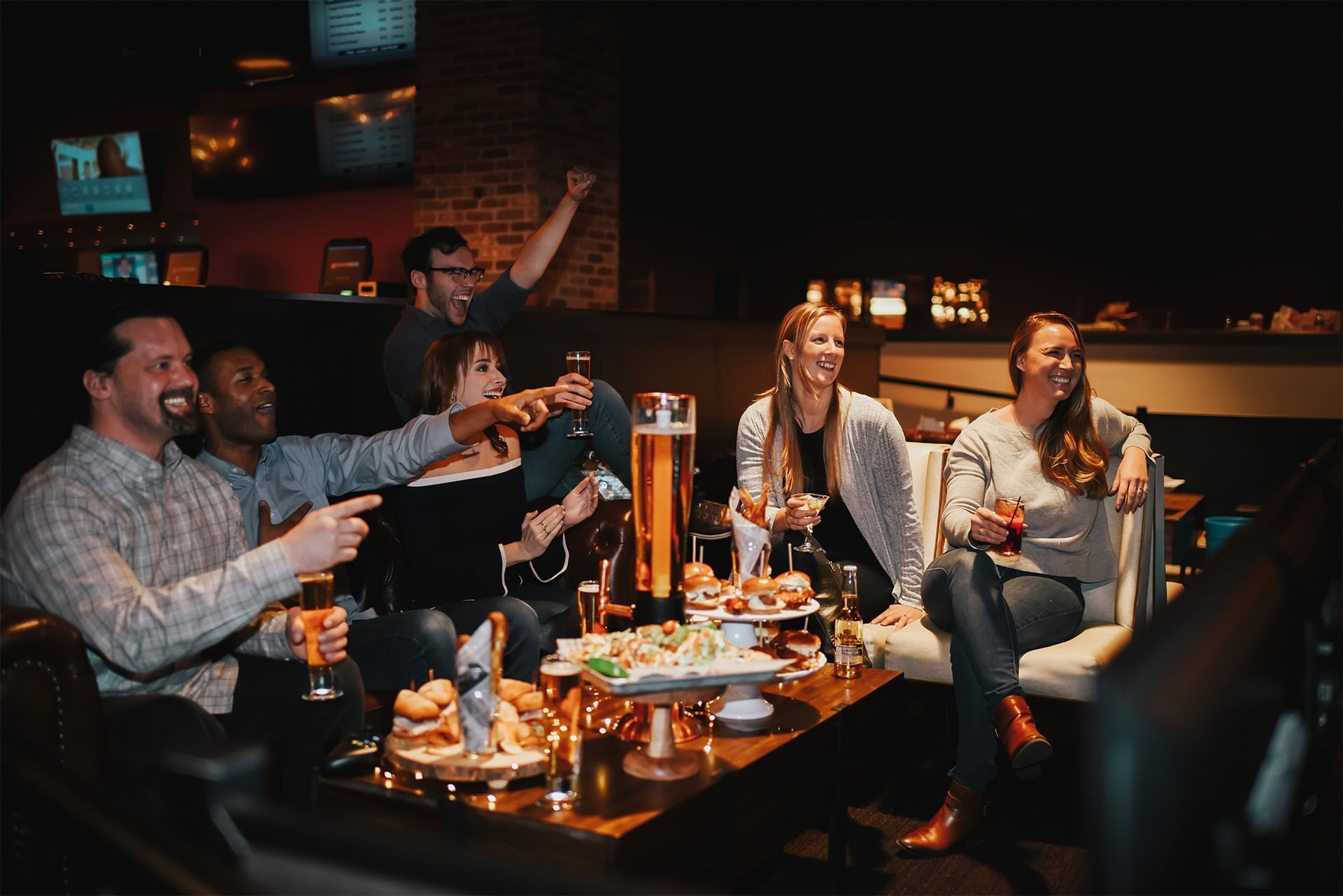 Stadium and
Skybox Seating
Stadium seating with couches, 3 oversized cinema screens, hundreds of individual TVs, and surround sound create the feeling that you're in the front row. Bring your friends and eat, drink and watch the game from a private Skybox.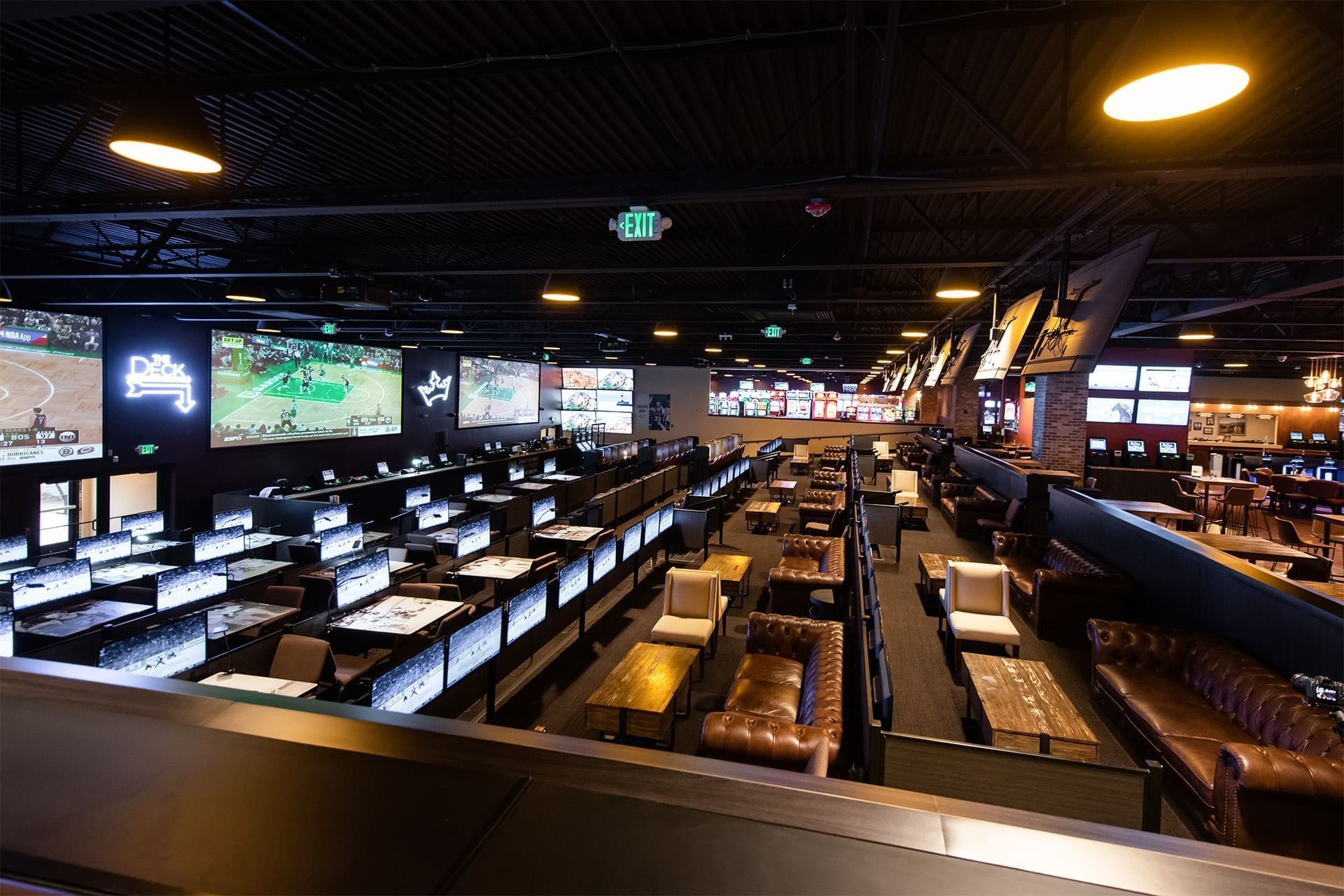 Reserve Your VIP Seat
If you can't be at the game, reserve seats at The Brook – it's a sure bet! Pick out the seats you want & pay online. Then all you need to do is show up, enjoy the game, and win big. It's that simple. Private TVs, VIP Hosts, and a gameday menu are certain to enhance your experience!
Eligibility restrictions apply to DraftKings Sportsbook. For full terms visit draftkings.com/sportsbook. We believe that gaming should always be handled responsibly.
If you or someone you know needs assistance with problem gambling, there are free, confidential resources: You can call 1-800-GAMBLER or visit NCP Gambling.